As some of you may know (due to my huge head) I have been working on Stephen Elliot's (best known for his film Priscilla Queen of the Desert) new film A Few Best Men. The film is in the theme of Death At a Funeral, written and produced by the same people.
PLEASE NOTE: THIS POST HAS BEEN HEAVILY EDITED AND CUT DOWN (including a hell of a lot of awsome photos) DUE TO ME RECENTLY SIGNING A MEDIA RELEASE FORM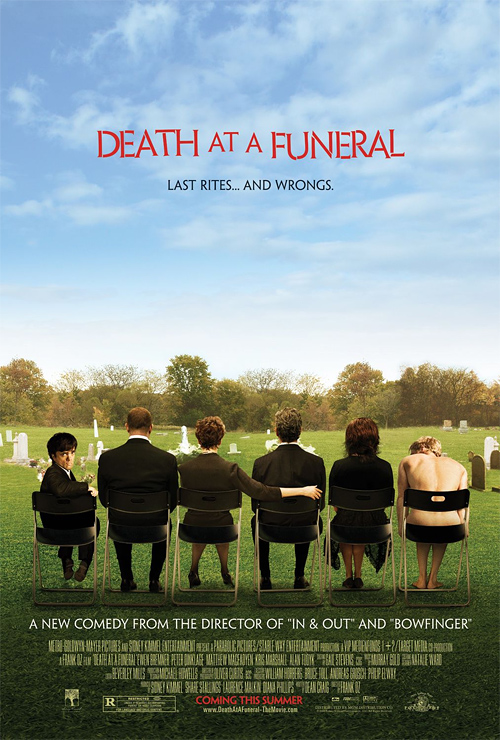 It follows an English future politician (Xavier Samuel – Eclipse, The Loved Ones) as he goes to outback Australia to get married to an Australian girl (Laura Brent). The girls father (Jonathan Biggins) who is a Australian politician putting on the wedding. However Xavier's best men arrive from London (Kris Marshall, Kevin Bishop and Tim Draxl) and turn the event into a chaos filled day. The Aussie girls mum is played by Olivia Newton John (Grease) and her sister played by Rebel Wilson (The Wedge, Fat Pizza).
My role in the film was ADs assistant. The one I deal with out of the three is the 3rd Assistant director. The way it all happened was I went to a party of my mums film accounting business (Moneypenny). Which had the producer of it their (Share Stalling – Death at a Funeral) who told me they were making (at that stage called) Death at a Funeral 2 in the Blue Mountains.
Weeks later I met up with her again at the IF Awards and i got her email adress. Later she hooked me up with an interview for the role of directors assistant with Stephen Elliot. However I failed to get the position, for what they reasoned as not having a full license (me being only on my P2′s) being an issue. However I believe that it was because of me being too young rather.
After being somewhat disappointed with this I ended up getting an email from the films production coordinator. They were after someone that could do a lighting test of the location (this was early January during preproduction). Basically they wanted me taking photos of the house and view at the location, from two angles every 15 mins from 7AM to 7PM. This task turned out to be a massive failure due to overcast and rainy weather conditions. It was a requirement that the cameras remained completely still for the whole 12 hours, this was just impossible for me though as I was needing to throw my raincoat over the cameras between each shot whilst it was raining.
Following this experience I was doubtful of me to get any further work on the film so I thought that the best thing I could do would be to ask. I sent the production coordinator a request for me to help out and it worked. From their I was given the opportunity to be the ADs Assistant for Chris Turner.
My role involved many areas which is what made it so terrific. I would help out Chris (3rd AD) with queuing the actors into shot, helping with getting the extras organized, setting up the scenes, being an extra in several scenes when they were in short supply and being a stand in (basically involving me standing in for one of the talent whilst the camera is being set up, in terms of lighting and positioning).
However, with all this awesome stuff their does of course come the gofer duties; such as getting people coffee, replacing radio batteries, moving chairs for the actors and locking down the set to make sure nobody walks into the shot.
Originally I only had managed to get a week off work for the two week shoot. However in the end managed to convince my boss that I really needed this experience, he gave in on the condition that I got him Olivia Newton John's autograph (which I'm Hoping he wasn't being serious about).
The work is very demanding and very non-stop on the set of a film. Their is no set working times and days, but for me the crew call varied from 6-10am starts and 4-9pm finishes. Both weeks for me where me where Monday to Saturday die to their time constraints filming in Yester Grange and with the Blue Mountains Council.
A lot of pressure is always on everybody on set from the director, talent and ADs. One horrible experience I had was when their were no more drivers available to get the director down to location whilst their was "perfect lighting" for a particular shot during sun down. I was ofcourse sent to do the job, driving a huge van down a narrow passage, dodging props and crew members, whilst getting screamed in the ear by Stephan of the urgency. As we arrive at the destination I began getting yelled at by a grip for props, carrying in a huge set piece and couldn't make it through because of the car. I immediately smashed into reverse not realizing I still had the handbreak on… Such a fail.
In terms of the monetary aspect of it, I was initially payed $200 a week to cover expenses on an intern basis. I was more then happy to accept this for the experience. I would have even payed for this experience (which in someways I sapose I did pay about 2 grand for the time I had off work). On top of that I also earned some descent dosh doing the extra work which is 25 an hour. However not as easy as you may think, for two hours I had to stand in the boiling sun, in a black waiter costume and carry a huge bag full of umbrellas in my left hand (such a bad idea doing that as once you begin doing something one way in the first take you can't change it for the twenty bound to follow) and hand them out to wedding guests with my right. After a while though one thing led to another and as they moved production to Fox Studios when finished with the Blue Mountains, I was contiously asked back for more.
Most of the Fox Studios work was stand in work like I had been doing at the Blue Mountains. It was awsome to see how it all happens at the studios, very different to being on location. Each studio is like a massive sound proof warehouse, that has a big light and bell out the front of each door so everyone knows if its rolling or not inside the studio. The studio was used for shooting all the indoor scenes in the film, which I am guessing would usually be the case for films. They had remarkably built the whole inside of the house down to the smallest details, and every wall in the house could be removed or moved for the use of setting up the camera.
I had always initally believed it would be easier shooting on location as not as much would need to be set up, however I have now learnt that the amount of control and huge reduction in variables harmful to production present by shooting it in a studio allow for a much easier and efficient shoot. For example the ability to control the lighting exactly to how it is needed, rather then the common issue experienced on location in the Blue Mountains where the sun kept changing due to the clouds coming, or rain causing severe disruption.
My last role on the shoot was as a double for Xavier and for Kris Marshal (the two mains), this was awsome as I got to wear a wig and get done up in make up and clothing. It was basically me in a car driving past the camera as second unit filmed me. I had no idea that in every film you see their is a lot that isn't even directed or acted by the main talent. Whenever their is a scene were the actor has their back to the camera or something like that, it will be a second unit director and set of doubles filling the roles. For this gig I did a lot of over time and got payed more then triple what my intern wage was for two days work!
I have mad photos of this I wish I could upload, but cant. I will once the film comes out.
Nightlife with the cast and crew was insane. At one point at the station bar in Katoomba, Olivia N-J had so many people trying to get photos with her I had to act as security and be a human wall with some of the other crew members. Kris Marshal however didn't seem to mind the attention so much and did his part for the fans, allowing them to take a couple of snaps.
Also their was the film wrap party which was at the Woolloomooloo Bay Hotel. I was suprised and honoured to get an invite to this which was a truly wicked experience. It gave me a chance to chat to a lot of the individuals that I had been meaning too and provided an awsome closing to the experience. Except for when they closed the bar at 11pm with a grand still left on the tab, no one was happy.
With all this being said, I don't want to be throwing anybody off from this being the best month of my life. I was the youngest crew member on the film and never thought I would have made it their so fast. Not saying that I have made it in anyway, just squeezed my foot slightly into the door with the networking I have developed. I'm not sure where to go from here, I'm hoping I have left enough of an impression to get some further work, and have a good feeling I have as I hear word of the producers talking good things of me. I have been emailing several important people such as the producers and production coordinators to hopefully get a role on the upcoming Under Belly series shooting in Sydney and another film in Fox called The Goddess, but for now we will have to wait and see.
The next step is seeing what happens with Cannes Film Festival in May, when I go to Europe. I will hopefully be Michael Murphy's (producer of District 9 and the upcoming Judge Dread 3D) PA for the two weeks. This would be insane as I would go to all the high profile party's he would attend, which are very strict VIP invite only events with all the stars. But we will see what happens their I guess.